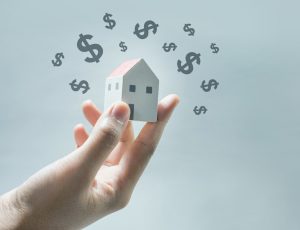 IS IT DIFFICULT TO GET A HOME EQUITY LOAN in 2020?
A home equity loan is a great way to borrow against the equity you've built up in your home. Against the backdrop of a robust Canadian housing market and near record-low interest rates, it continues to be an excellent time for property owners to consider taking out a home equity loan.
Common Myths about Home Equity Loans
There are many misconceptions about what a home equity loan is and how it can be used.
Myth #1: A Home Equity Loan and Home Equity Line of Credit Are the Same
A home equity loan and home equity line of credit (HELOC) might sound alike, but they are very different financial products, even though they both use the equity you've built up in the property.
For starters, "home equity" is the difference between the value of your home and the remaining balance on the current mortgage—every time you make a mortgage payment, your home equity increases. Your home equity also increases as the value of your home increases.
A HELOC is a revolving line of credit that lets you borrow against the equity in your home. You can withdraw money when needed, and you only pay interest on the amount you borrow.
A home equity loan works like your primary mortgage and is sometimes referred to as a second mortgage. You receive a fixed amount that is payable over a predetermined period time with a fixed interest rate and set monthly payments. You start to pay interest on the entire amount as soon as you receive the home equity loan.
Myth #2: You Can Only Use a Home Equity Loan for Home Improvements
The money you secure for a home equity loan can be used for whatever you like. Many people take out a home equity loan for home improvements, but you could use the money to buy a second property, pay for a college education, consolidate debt, or anything else.
Myth #4: Approval Is Guaranteed
Just because you have a house does not mean you're guaranteed to get a home equity loan. A lender might approve you for a certain amount, but they could back out of the home equity loan or renegotiate the terms after they take a closer look at your financial situation.
How Do You Get a Home Equity Loan?
The requirements for getting a home equity loan can vary depending on who the lender is. The bigger the lender (i.e. Canada's big banks), the stricter the lending rules.
Canadalend Can Help You Get A Home Equity Loan Even If:
- You are self-employed and cannot verify your income
- Your credit history has weakened
- You have taken on too much additional debt
- The value of your house has dropped

Where there is a will, there is a way with Canadalend. We don't let the small things get in the way of making sure you get the best mortgage product at the best price.

FAQ about Home Equity Loans
Q. Is It a Good Idea to Take Out a Home Equity Loan?
A. YES! There are many advantages to taking out a home equity loan. One of the most significant benefits is the lower interest rate. If you're consolidating debt, credit cards can charge interest as high as 30%. A home equity loan will also have a lower interest rate compared to loans that are not backed up by the equity you've built up in your home.
Q. Can I Get a Home Equity Loan if I'm Unemployed or Have Unreliable Income?
A. YES! If you go to one of Canada's big banks and ask for a home equity loan while unemployed or have unreliable income, chances are you'll get turned down. Even if you are self-employed, the big banks can discriminate against you. But not at Canadalend. We specialize in working with the employed, self-employed, even client's that are in-between jobs.
Q. Can I Get a Home Equity Loan with Bad Credit?
A. YES! Canadalend can help you.
We work with all incomes and credit scores to help secure home equity loans for our clients. There are many reasons why your credit can take a hit, and it's not always your fault, but banks don't care. Even if a traditional lender does offer you a home equity loan, they won't be giving you their best rates.
The same thing applies if you have declared bankruptcy and want to take out a home equity loan. Traditional lenders see you as being a risk and could charge you a premium for a home equity loan, but not at Canadalend.
Q. Is it true that Canadalend has access to more lenders and more products than any bank or financial institution?
YES! Canadalend has access to private and alternative lenders, banks that specialize in providing home equity loans, and even caters to those who are self-employed, have unreliable income, or bad credit.
Private lenders do not have to follow the same strict lending guideless that Canada's big banks and trust companies do. Unlike big banks, private lenders provide you with more freedom, flexibility, and options. At Canadalend.com, we have access to hundreds of different lenders. That means we can find you a lender that will provide a home equity loan.
It's your equity, and you should be able to take out a home equity loan on your terms. If you're a homeowner and are looking to take out a home equity loan, contact Canadalend.com today or apply online. A Canadalend.com lending specialist will help you set up an appointment for a free personal consultation at your earliest convenience.
Apply online in 60 seconds & get approved now!
Call us for more information 905-881-0242
Canadalend.com, Helping Homeowners Get a Home Equity Loan