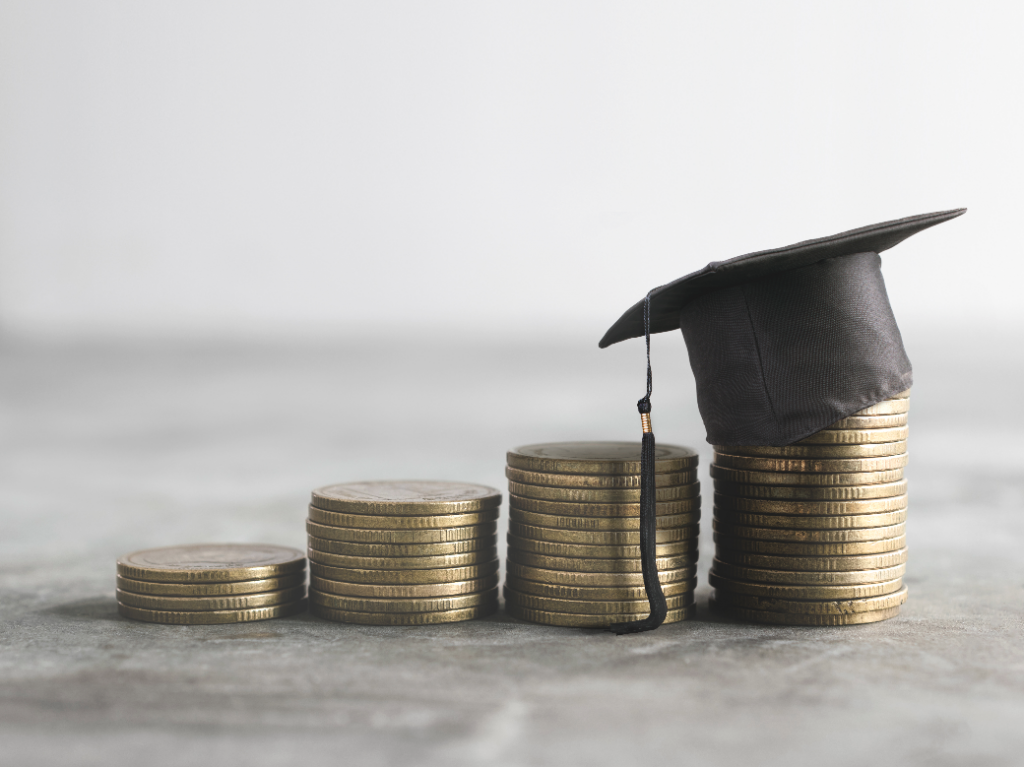 Using a Home Equity Loan to Pay for Education
If you're considering going to school or need an influx of cash to pay for your child's educational expenses, you're probably already well-aware how much it costs to go to college or university.
In Canada, tuition for an undergraduate program for full-time students is, on average, $6,571. The average cost for a graduate program is $6,907. Toss in residence and food, etc., and a four year-university degree can cost as much as $60,000.1 For a child born today, it could cost as much as $140,000 to put them through college or university.2
It's not just a post-secondary education that is costly. If you're thinking of sending your kids to a private school, it can cost even more. A lot of private schools have tuition starting at under $4,000 per year for elementary years. Tuition for going to a private high school, generally range from $6,000 to $12,000 per year. If you want your kids to attend Ridley College or Upper Canada College, you'll need to come up with around $35,000 a year.
Options for Financing an Education. Whether it's through a Registered Education Savings Plan (RESP) or a Tax-Free Savings Account (TFSA), some people find it easy to set aside that kind of money for a post-secondary education in Toronto.
But not everyone.
A study conducted by the Bank of Montreal found that 45% of parents with kids under the age of 18 expect to foot anywhere from 50% to 100% of their child's post-secondary education. But not even that will cover all the expenses. To cross the finish line, student loans and scholarships will be needed to make up the difference.3
If you're a homeowner, you have a secret weapon that can help pay for college tuition. It's the equity in your home. Not only can a home equity loan give you the flexibility you need to help pay for a post-secondary education in Ontario, it also provides the peace of mind you need to focus on studying.
What Is Home Equity?
Every time you make a mortgage payment, or the value of your property increases, you build up equity in your home. The longer you own your home and pay your mortgage, the higher the equity in your home is.
For example, if you purchased a home for $400,000 and it has been appraised at $500,000 and you still owe $150,000 on the mortgage, you have built up $350,000 in home equity.
If you need to come up with money for tuition costs and you have built up more than 20% equity in your property, a home equity loan may be the best route to take. Not only is the Toronto housing market solid, interest rates remain low, and Ontario's economy is strong.
Borrowing with a Home Equity Loan
Home equity loans are secured against your property. But banks will not let you borrow against all the equity you've built up. The maximum you can borrow with a home equity loan in Toronto is 80% of the appraised value (minus the unpaid balance of the existing mortgage).4
Once approved for a home equity loan, the lender will give you a one-time lump sum payment that gets paid off over a predetermined period, just like your mortgage does.
Just like your mortgage, you get charged on interest on the total amount of the home equity loan as soon as the lender gives it to you. And, just like your first mortgage, with a home equity loan, you are now responsible for two monthly mortgage payments.
Does Everyone with a Home Qualify for a Home Equity Loan?
No. Just because you have a home does not mean you automatically qualify for a home equity loan. Even if you've built up considerable equity in your property, Canada's big banks might think there's a good chance you'll default on a home equity loan.
Why would big financial institutions do that? Maybe things have changed since you qualified for your first mortgage. If you're now self-employed and cannot verify your income, it will be difficult to get a home equity loan.
If your credit has taken a hit or taken on too much additional debt, major lenders might turn down your request for a home equity loan. On top of that, Canada's new stricter lending rules have made it much more difficult for the average home owner to secure a home equity loan.
If, for some reason, the value of your property has dropped, the equity you've built up in your home will have shrunk, further diminishing the chances of getting a home equity loan.
Canadalend.com, Helping Ontarians Access Their Home Equity
Unfortunately, the cost of living and unexpected expenses mean most Canadians have not saved up enough money to pay for a post-secondary education; whether it's for their kids, grandkids, or themselves. If you're a property owner, Canadalend.com can help you get a home equity loan with the best terms and conditions.
How can Canadalend.com provide better service and options that Canada's big banks? Big banks will only try and get you to buy one of their financial products, whether it's in your best interest or not.
Because the licensed mortgage professionals at Canadalend.com are independent, we have access to literally hundreds of different lenders. Many are non-traditional lenders that are not regulated by federal or provincial regulations.
If you're a home owner and are looking to take out a home equity loan to help pay for tuition, or any other reason, contact Canadalend.com today. We'll evaluate your current financial situation and help you find a lender that can provide you with a financial product that suits your needs. Or apply online and a Canadalend.com lending specialist will help you set up an appointment for a free personal consultation at your earliest convenience.