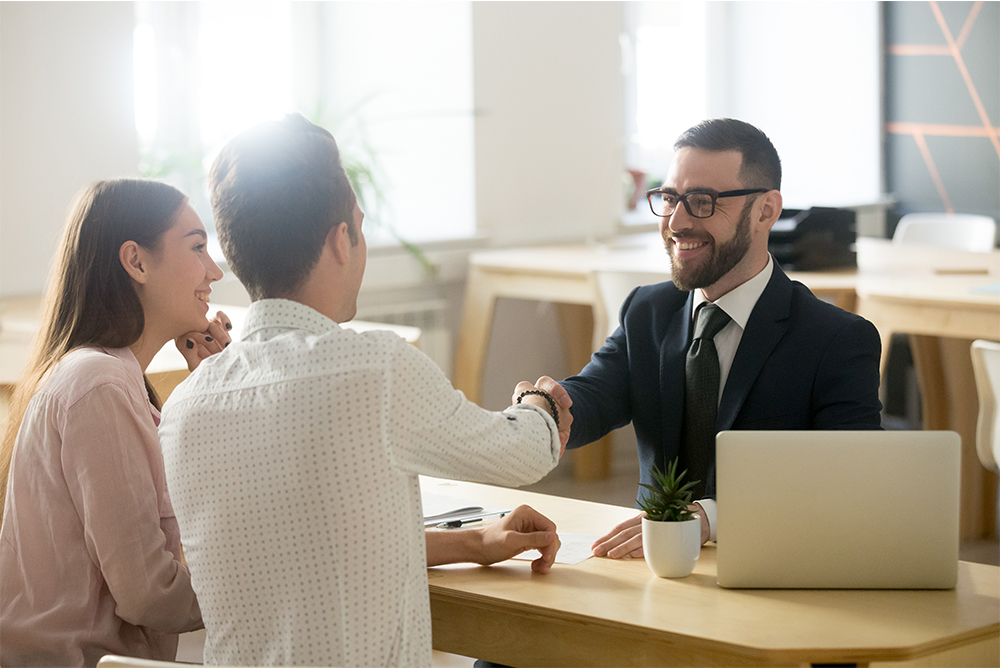 The Advantages of Using a Broker for Your Home Equity Loan
Posted on 29th August 2022
Tags:
Mortgage brokers are experienced and knowledgeable financial advisors in the housing industry. These professionals can guide you throughout the entire mortgage process including pre-approval, finding a house, your mortgage application, underwriting, commitment processing, pre-closing, closing, and (potentially in the future) refinancing.
Every mortgage broker in Canada goes through specialized training and licensing in order to receive official qualifications. Continue reading to learn more about the advantages of using a broker for your home equity loan.
What is a mortgage broker?
A mortgage broker assists prospective homeowners in securing reliable home equity loans approved in the home-financing industry. These professionals work with both the lenders and the individual in order to find the perfect loan. Their primary goal is to find multiple mortgage options and present you with the top recommendations.
Additionally, they can help throughout the entire application and closing process, and ensure that you submit valid paperwork. If you have any questions about loans and financing, you can ask your mortgage broker for information. It is their job to explain both the process and the different loan options to you in detail.
What does a mortgage broker do?
Brokers have advanced expertise in finding the best loans based on your current income, credit history, and market. They are especially beneficial for first-time homeowners who don't have any previous experience with the complicated process of buying a home.
Mortgage brokers can also negotiate interest rates and terms with potential lenders that can save you thousands of dollars in the long run, and help you reach the amortization period faster.
What are the top benefits of using a mortgage broker?
1. Access to a network of lenders
Mortgage brokerage companies have built trusted relationships with a large network of lenders. This gives you a much better chance of finding a home equity loan suited to your specific financial needs. Brokers have decades of experience in equity financing and have many connections in the home-financing industry.
2. Less stressful for our clients
Not only is finding a home incredibly stressful and full of red tape, so is finding a quality mortgage. This should be an exciting time for you, and the last thing you should be worried about is getting the best deal. That's what a mortgage brokerage company is for.
While you're finding your dream home, picturing your furniture beautifully set up, and imagining a future, your broker can be dealing with the logistics. They will present you with the most affordable options, review your finances with you, and help you come up with the wisest financial decision.
3. Can save you money
Going directly to a financial institution isn't always the best option as interest rates can be very high. Mortgage brokers have your best interest at heart, and will be determined to find you the most favourable offers. This can save you money now and down the road. They can assess your needs and come up with the most suitable recommendations.
4. Application and paperwork assistance
Your mortgage broker will help you throughout the application process, which increases the likelihood of your application being approved. They can also bring to your attention any delays in the process and get it moving along when necessary. Additionally, you may need help with closing paperwork, which, again, your mortgage broker can happily assist you with.
5. They specialize in complex financial cases
If for any reason you have bad credit or are in a complex financial situation, working with a mortgage broker is highly advised. This can save you from extremely high interest rates at a financial institution. Mortgage brokers have specialized training to help those in challenging financial situations.
A few of the most common reasons people get turned down for a home equity loan include past bankruptcy, income discrepancies, self-employment, low-income jobs, temporary job layoff, and a poor credit score. Most banks cannot approve such large loans if you fit into one of these boxes. That being said, a mortgage broker can find a solution and help you succeed in getting approved for a loan.
When should I see a mortgage broker?
If you're looking to get a full picture of what your mortgage options are, we recommend you contact a mortgage broker for a consultation. Whether your credit isn't fantastic or you're in a complex borrowing situation, a broker can give you the expert advice needed to successfully buy a home with a low interest rate home equity loan.
Many people choose to go through a mortgage broker even when they have a stable income and amazing credit due to the few commercial loans available.
Contact Canadalend for More Information
For further information about the advantages of using a mortgage broker for your home equity loan, please call Canadalend at 1-844-586-0713 or contact us online. Our team of mortgage brokers would love to help you find and finance a home with equity that works for you.
Canadalend has access to a vast network of banks, credit unions, and private lenders. Our agents have specialized industry knowledge that will guarantee that you get the best rates available. We look forward to hearing from you soon and assisting you as you find your dream home!