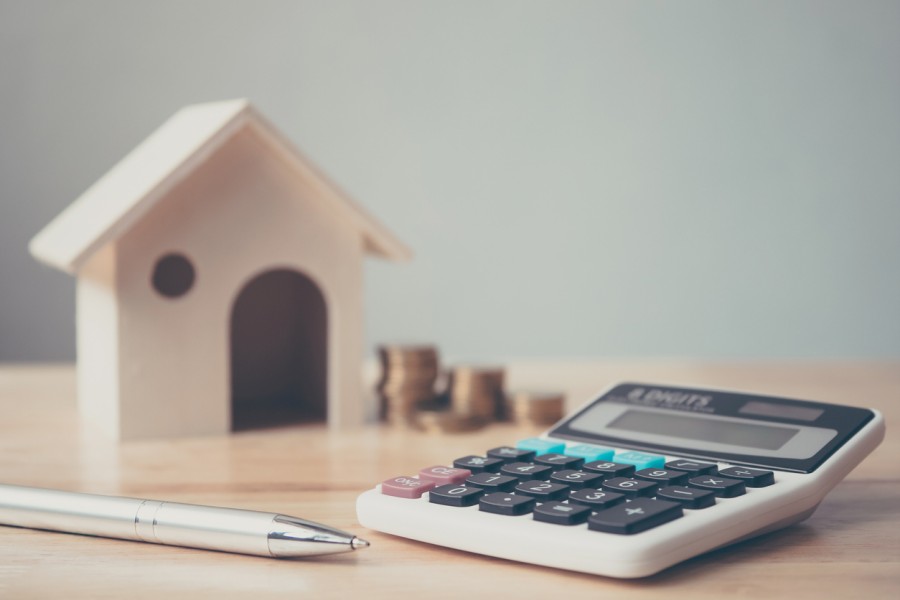 5 Ontario Real Estate Markets to Watch in 2022
Posted on 21st July 2022
Tags:
The popularity of investing in Ontario real estate has increased substantially in the last few years. 
Considering the rates in Ontario, it is understandable that Ontarians would want their savings to be invested in assets rather than place them in the bank. See where you can invest in real estate in Ontario in 2022 by exploring the list below.
The following are the best real estate investment opportunities in Ontario for 2022.
1. Toronto (GTA)
Toronto is a highly desirable place to invest in Ontario for 2022
Although the prices for this key region of Ontario are higher than those in other cities, long-term demand is unrivalled.
Most new arrivals to Ontario land in Toronto, where business growth is so strong that interprovincial and intra-provincial migration isn't affecting demand. 
Even if tenants move away and leave the city, there's a big pool of potential tenants looking for rentals, which is a great opportunity for investments in real estate.
In Toronto, more graduates are skilled in technology than anywhere else. Toronto had the highest percentage of new tech jobs in Canada and the United States. 
Healthy, desirable growth is evident in the city, making our list of the top places to invest in real estate in Ontario in 2022.
Typical house price in Toronto:
City of Toronto: $1,190,300
GTA: $1,172,900
2. Durham Region
The Durham Region is growing rapidly east of Toronto. There is a projected growth of 10+% per year for the next 30 years, totalling 80%.
A growth rate this high is hard to ignore. Despite the high house prices in this area, with a long-term investment approach, it still has a lot to offer investors willing to look five, ten, or fifteen years down the road.
The average house price in Durham has risen 33.4% since the beginning of the year. The house prices may not increase that fast in the long run, and they could fall again in the future.  
Durham has a lot of potential if you think long-term and understand the market's fundamentals.
Typical house price in Durham Region: $968,500
3. Hamilton
One of the top places in Ontario to invest in 2022 is Hamilton.
Hamilton continues to be a very prosperous city for investors. Buying or renting a home here will be a wonderful experience as the city continues to grow and evolve.
In Spring 2020, Hamilton experienced a large jump in unemployment. But it has bounced back, and new businesses have sprouted in all city parts. The city is poised to grow significantly in the years to come.
Prices may be higher, but rents are generally higher, so homes are cash-flowing quite well for investors.
Homes with second suites, or those that can add a second suite, are excellent investments that generate high rents.
Student rentals around Mohawk College and McMaster University have also traditionally been successful. Despite the discontinuation of in-person learning, the student housing market did not experience a significant impact.
Hamilton is a large city with a variety of neighbourhoods. 
Before investing in Hamilton, it's important to work with seasoned investors who know the city to maximize their understanding of what's possible in the city.
Typical house price in Hamilton:
The Hamilton Mountain: $789,085
Hamilton West: $698,829
East Hamilton: $667,033
Hamilton Centre: $625,038
4. Niagara Region
Niagara is no longer a well-kept secret among investors as it once was. Property investment demand is high in the area.
Due to its proximity to the United States, easy highway access to Toronto, and the expanding GO train transit system, Niagara has become an enticing investment opportunity.
The best cities to invest in have been St. Catharines and Welland for the last several years. Investors have great success with property investments in the region because there are several hotspots.
Investing in Niagara Falls and Port Colborne has proven profitable. Not only are prices lower, but the demand for rentals is also higher in these areas.
A population boom above provincial forecasts is planned for Niagara. In 2022, it will be among the best places to invest in real estate in Ontario because it is actively working on densification while growing its tourism industry.
There are low vacancy rates across the region as well. In good areas, good homes seldom sit vacant. 
Due to the high level of competition for rental properties, potential tenants offer several months' rent in advance.
The Niagara Region offers fantastic opportunities for living and investing in 2022!
Typical house price in Niagaran Region: $701,700
St. Catharines: $654,900
Welland: $571,300
Port Colborne: $541,300
Niagara Falls: $649,800
5. Kitchener–Waterloo
Another of the best places to invest in Ontario 2022 is Kitchener-Waterloo. Kitchener and Waterloo's tech sector has flourished in recent years. 
Large tech companies have opened offices in the region, similar to Toronto. New people and money are coming in as a result.
Some tech companies are experiencing issues hiring fast enough, as there are more jobs than applicants. As a result, the Kitchener-Waterloo area is becoming more appealing to a growing educated population.
More people are already living in the Waterloo Region than anywhere else outside of the GTA, and it's expected to grow slightly faster than the provincial average. In the next five years, 56,000 will be arriving, and in the next 30 years, 305,000.
Additionally, Kitchener has accessory dwelling units. 
Tiny houses, laneway suites, and backyard homes are considered Additional Dwelling Units (Detached). Most properties zoned R-1 to R-7 are allowed to have these buildings."
Waterloo has a rental licensing system in place.  A licence is required for any investment made in the city of Waterloo. 
You need to follow a simple process with specific HVAC and electrical inspections and payment, a criminal check by the landlord in the first year, and yearly renewals are necessary.
Typical house price in Kitchener-Waterloo: $825,000
For more information on arranging a second mortgage in Ontario, call Canadalend at 1-844-586-0713 or contact us here.