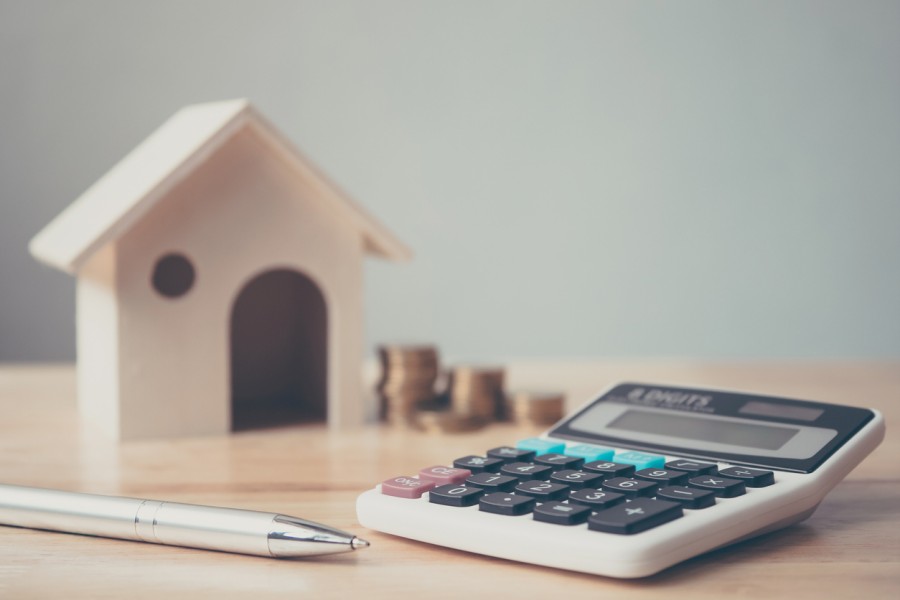 Will the Surge in Building Permits and Inflation Help First-Time Home Buyers?
Posted on 23rd July 2014
Tags:
Canadian housing prices have been on a tear. In June, the average price of a home in Canada increased by more than seven percent year-over-year to $416,584. The coast-to-coast increase was buoyed, in part, by pent-up demand from the winter, improving economic conditions, and tight supply.
According to one report, Canada's housing market is expected to stay robust for the remainder of the year, with home prices expected to rise an average of five to six percent on low interest rates and increased demand.
Canadalend.com observes that two recently released leading economic indicators suggest that the Canadian real estate market might actually be getting more affordable for some, particularly in regards to Canada's rising inflation rate and the surge in building permits.
In May, Canada's consumer price index, which measures inflation, climbed 2.3%, the first time in more than two years that the figure has been above two percent. The stronger-than-expected results lifted the Canadian dollar and increased speculation about a hike in interest rates.
To help fight a weak economy, the Bank of Canada has kept its overnight lending rate, which impacts loans and mortgages, at one percent since late 2010. The Bank of Canada has hinted that it will not raise the lending rate until the economy can sustain itself; many take this to mean an inflation rate of two percent.
Canadalend.com explains that while most economists believe a rate hike will not happen until mid-2015, a few more strong inflation reports like the one released in May might change all of that. Many believe the low-interest-rate environment is helping fuel record-high housing prices. An unexpected rate hike could cool down housing prices, as well as make qualifying for a mortgage more difficult.
May was also a strong month for Canadian building permits. Canadian municipalities issued building permits worth $6.9 billion in May. That represents a 13.8% month-over-month increase and the fastest pace in 10 months; economists had predicted an increase of just two percent.
Building permits for residential dwellings were up 9.5% in May to $4.1 billion—the third consecutive monthly increase. In addition, the value non-residential permits soared 20.8% to $2.8 billion, the biggest monthly gain since July 2013. A lack of supply has been partially blamed for the rising cost of a home in Canada.
For first-time home buyers, the improved outlook for the economy, jobs, and incomes, coupled with increased supply and a gradual increase in fixed and variable mortgage interest rates, should benefit real estate markets. At least those housing markets where sales are currently softer but prices remain more affordable.
Unfortunately, housing prices in less affordable markets like Toronto, Vancouver, and Calgary will be more sensitive to rising interest rates for first-time home buyers. That comes as a result of higher mortgage payments or qualifying for a mortgage based on the posted five-year mortgage interest rate.
Canadalend.com suggests that an increase in the supply of houses could make real estate more affordable for some first-time home buyers. And while mortgage rates are expected to remain near historic lows for the time being, that could change if the rate of inflation continues to climb.
Potential home buyers interested in stepping onto the property ladder or those considering a second or third mortgage should contact a licensed agent at Canadalend.com. For starters, they'll help you get pre-approved for a mortgage in 24 hours or less. The pre-approval lasts for 120 days and is locked in from the day the process starts.
Because Canadalend.com agents are independent, they work for you and not the big banks. In an effort to get you the best fixed or variable mortgage, your Canadalend.com agent will draw from hundreds of banks and lenders.
If you're curious to see what kind of mortgage you qualify for, contact Canadalend.com or apply online and a mortgage specialist will help set up an appointment with an independent, licensed Canadalend.com agent at your earliest convenience.
Source:
"Quarterly Regional Housing Report," TD Bank web site, July 3, 2014; www.td.com/document/PDF/economics/special/QuarterlyRegionalHousing_July2014.pdf.
Evans, P., "Canada's inflation rate jumps to 2.3% in May," CBC web site, June 20, 2014; www.cbc.ca/news/business/canada-s-inflation-rate-jumps-to-2-3-in-may-1.2682011.
"Building permits, May 2014," Statistics Canada web site, July 7, 2014; www.statcan.gc.ca/daily-quotidien/140707/dq140707a-eng.htm?HPA .