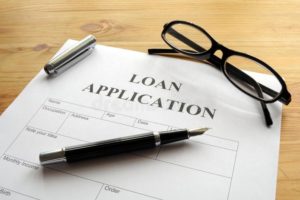 What Information is Needed for a Loan Application?
A loan application is thorough and requires a lot of supporting documentation. It can be something of financial audit meaning applicants need to have their numbers in order if they want to get approved.
The information that will be required depends on the type of loan, and in some cases varies based on the applicant's situation. For instance, a self-employed applicant requires more proof of employment and a first-time homebuyer could be asked to submit additional information.
Let's review what information is generally required for a loan application.
Personal Information
Lenders need to know who they are considering so applicants need to provide a lot of personal information. This can include but is not limited to:
Legal name(s)
Date of birth
Contact information
Current address
Current and past employers
SIN
If you require a co-signer, then the borrower will need the same information for them as part of your application.
Credit History
You will need to a provide credit history to lenders, including a credit score. This will also help determine your interest rate and amortization options. This history provides insight into how you repay loans and your monthly debt load, both key factors to a lender.
It doesn't matter if you're applying for a mortgage, second mortgage, home equity line of credit, a car loan or a small business loan, you must submit your credit history to be scrutinized.
Appraisal or Inspection
For a loan to buy a property, you must pay for an appraisal or inspection. Once completed, the lender will ask you to submit the findings. The lender wants to make sure that you are paying for value and not overpaying for a declining or flawed asset. A lender is the one forking the bill for your property so they want to make sure its major systems are running and that it is a worthy investment.
Contact us today to learn more about the loan application process. We can walk you through everything you need to do and help you understand what your loan could look like with respect to interest rate and repayment.