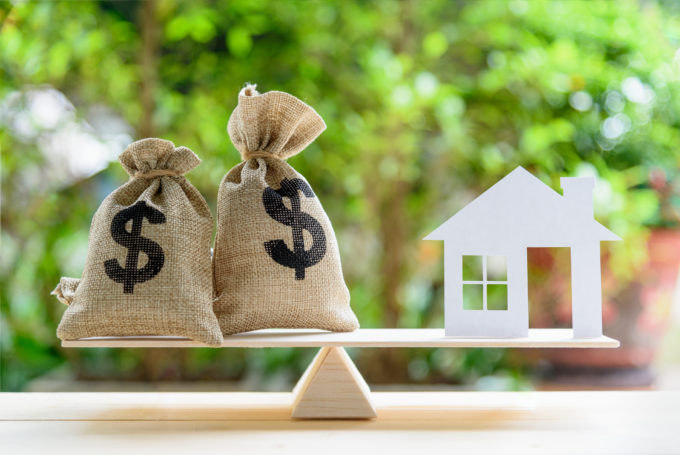 The Difference Between Insured, Insurable, and Uninsured Mortgages
Posted on 27th March 2019
Tags:
The Federal government continues to make major changes in mortgage classifications. And it has a big impact on your mortgage plan and costs. Before the 2017 changes, mortgages were classified as either high ratio (less than 20% down payment) or conventional (more than 20% equity). The Department of Finance has added another layer, with mortgages defined as either insured, insurable, or uninsurable.
Not all mortgages are insured. Traditional lenders will insist that you get mortgage loan insurance if your down payment is less than 20% of the home's purchase price. On top of that, insurance is not available for homes with a purchase price of $1 million or more; that's because you need to have a minimum down payment of 20%. That's going to be tough for many people house hunting in the GTA, where the average cost of a detached home is well in excess of one million dollars.
So, what's the difference between insured and uninsured mortgages and how will it affect you?
Insured Mortgage
Insured mortgages make up a huge portion of the mortgage market, and the rules governing insured mortgages generally have a big impact on buying power.
To qualify for an insured mortgage, you need to have a minimum 10% down payment (up from five percent) and less than a 20% down payment, the property must be valued at more than $500,000 and less than $1 million, and a maximum amortization of 25-years. It also cannot be a rental property.
On top of that, you need to pass a stress test, ensuring you can afford the mortgage if interest rates rise. If you're applying for a fixed mortgage with a term of five years or more you need to qualify for the Bank of Canada's posted rate, which is almost always higher than the rate homeowners apply for.
Speaking of interest rates, whether you qualify for an insured, insurable, or uninsured mortgage will have a huge impact on the amount of interest you pay.
While those looking to secure an insured mortgage must adhere to more stringent borrowing rules, they actually pay the lowest interest rates. Because these mortgages are insured, they are less risky for the big banks, and, as a result borrowing rates are cheaper.
Insurable Mortgage
An insurable mortgage is similar to an insured mortgage except that the borrower has saved up more than 20% for a down payment. The property must be valued at less than $1 million, the maximum amortization period is 25-years, and it cannot be a rental property.
You might have diligently saved up a sizeable down payment but that does not mean the big banks will reward you for that. The interest rate on insurable mortgages is actually slightly higher than insured rates.
Uninsured Mortgage
An uninsured mortgage is basically every mortgage that cannot be insured. This includes properties valued at over $1 million, rental properties, refinances, and amortization periods greater than 25 years.
Because these mortgages are not insured (default insurance protects the banks not you) the risk is higher for the lender. As a result, the interest rates charged on uninsured mortgages are the highest.
An uninsured mortgage costs more, but there are some benefits. They have longer amortization periods, they do not have to pass a stress test, and borrowers qualify at the lower contract rate.
Uninsured mortgages are backed by the lender or big bank. That's why they have control over the qualifying criteria and interest rates.
Mortgage Insurance
When traditional lenders receive applications from those looking for a mortgage, who have a down payment of less than 20%, they are required to get a high-ratio mortgage-default insurance.
In Canada, mortgage loan insurance for insurable and insured mortgages are provided by the Canada Mortgage and Housing Corporation (CMHC—which is owned and run by the Canadian government), Genworth, and Canada Guaranty (both of which are privately run).
But nothing is free when it comes to banking and mortgages. The policy is paid by the mortgage lender, but the cost is passed down to you, the home buyer.
The insurance premium is a percentage of the home's purchase price. But it is determined by the size of the down payment. The average percentage ranges between 1.7% and 4.0%.
That may not sound like a lot, but it adds up, and could cost you tens of thousands of dollars. You can choose to pay that extra cost all at once or tack it onto your monthly mortgage payment.
Keep in mind, the rules are different depending on which province you live in. Premiums in Ontario, Manitoba, and Quebec are subject to provincial sales tax, which cannot be added to the loan amount. That means you have to have add that money to your closing costs.
Is an Insured Mortgage Right for You?
The fact is, the majority of Canadian homeowners fall into the insured mortgage category—having a down payment of less than 20%. Unfortunately, qualifying for an insured mortgage means having to pay thousands and thousands of dollars in mortgage insurance.
Buying a $750,000 house with an insured mortgage, at 3.5%, means having to pay an additional $26,250 on top of your mortgage.
Having to pay mortgage insurance only applies if you get a loan with a traditional lender, like the big banks. If you use a non-traditional lender though, you will not need to pay for mortgage insurance. That's because alternative lenders do not need to follow the same restrictive lending rules as all federally regulated institutions do.
Canadalend.com, Helping You Secure a Mortgage
The cost of a house in Canada, especially in big metropolitan areas like the GTA and Golden Horseshoe is beyond the reach of many Canadians. And those that are able to secure a mortgage, generally do so with a down payment of less than 20%. Instead of using a traditional lender, the licensed mortgage experts at Canadalend.com can show you how to save money by using an alternative lender.
The mortgage specialists at Canadalend.com are independent—that means they work for you, not the banks. And because they're independent, they have access to hundreds of different lenders.
Many of these lenders specialize in providing mortgages and loans to those who have down payments of less than 20%, want to buy a home worth more than $1 million, have declared bankruptcy, have bad credit or even no credit, or have unreliable income.
To find out what kind of mortgage or financial options are available to you, contact Canadalend.com today or apply online and a Canadalend.com mortgage specialist will set up an appointment at your earliest convenience.