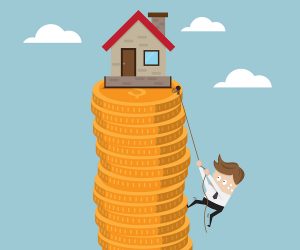 Stress Test Causing You Stress?
Buying a home in the GTA is a stressful process that can be rife with challenges and obstacles. From start to finish, the process can include saving for a down payment, reviewing lenders, filling out the extensive application, awaiting approval, dealing with insurance providers and then shopping for your dream house.
The Federal Government has added a stress test to the mix, complicating matters somewhat for already nervous borrowers.
Should the stress test be causing you stress? Or will it prove to be beneficial for borrowers, lenders and the GTA housing market?
The Stress Test
A stress test means that applicants now must prove they could withstand a substantially higher interest rate if this occurs. It's a simple formula designed to protect borrowers and lenders form loan defaults and to stabilize the housing market.
Unfortunately, this has slowed or stopped the dream of homeownership for many Canadians. People must not only be pre-approved for a mortgage, their application must overcome an additional challenge in the form of a stress test.
The stress test isn't all negative, though. There should be a lot of positive outcomes for homeowners.   
Benefit to Canadians
This regulation will help ensure that more Canadians are financially prepared for the responsibility of homeownership. The real benefit will come from a housing market with more pricing options and less bidding wars because the pool of buyers will be smaller and more qualified.
A healthier housing market with more entry points for Canadians will be invaluable to the economy and the financial wellbeing of homeowners. 
Protection for Borrowers and Lenders
The stress test should protect borrowers and lenders from defaults and situations that could financially harm either side. This was a necessary step to make sure that borrowers are vetted prior to approval and that lenders can provide a loan with some reassurance that market volatility will not be a hindrance.
Don't let the stress test stress you out. Try viewing it through a positive lens as it can help all parties. Contact us to learn more or to start the mortgage pre-approval process.