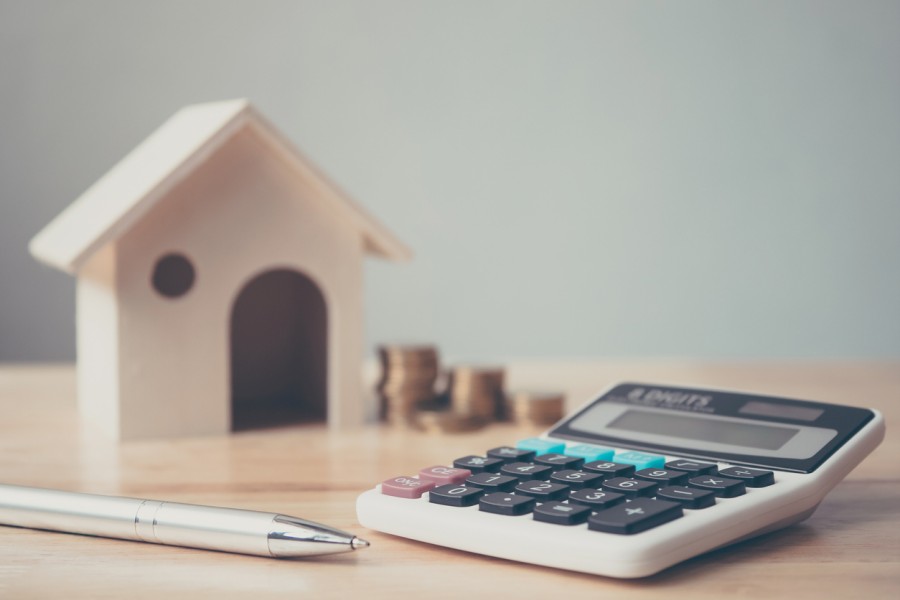 Short or Long? There's More to Mortgages than Interest Rates
Posted on 6th June 2014
Tags:
When it comes to getting a mortgage, the first factor most Canadians consider is the mortgage rate. This isn't a total surprise, according to the experts at Canadalend.com ; after all, the higher the mortgage rate, the more money you put in the bank's pocket and the less you get to keep.
For example, if you qualified for a $220,000 mortgage with a 4.5% interest rate paid out over 25 years, your monthly payment would be $1,217.65 and your total payment would be $365,292. Over the life of the mortgage, you would be giving the bank $145,292 in interest.
If you got the same mortgage at 3.5%, your monthly payment would be $1,098.39 and the total payment would $329,519; that simple one percent decrease means saving $35,773 in interest payments!
But aside from interest rates, another important factor to consider is the amortization period. Most people want to pay off their mortgage as quickly as possible; however, a shorter amortization period isn't always the best option.
According to one recent survey, more than a third of first-time Canadian home buyers say they would rather take out a mortgage with a longer amortization period on their mortgage if they could.
Canadalend.com explains that home buyers might like longer amortization periods, but they are not without controversy. Back in 2006, Canadians could get a mortgage (covered by government back mortgage insurance) with a 40-year amortization period, but then the U.S. housing market collapsed in 2008.
In an effort to avoid the same fate in Canada and address high household debt, former Finance Minister Jim Flaherty introduced a number of tighter lending rules for those with down payments of less than 20%. Most notably, the government reduced the maximum amortization period for a government-insured mortgage to 25 years.
The longer the amortization period, the more interest homeowners pay—or, from the bank's perspective, the more interest they can look forward to receiving. Some Canadian homeowners like a longer amortization period because their monthly payments are smaller. On the other hand, a short amortization period means higher monthly payments; it also means homeowners build up home equity more quickly.
Using the same example above, if you qualified for a $220,000 mortgage with a 4.5% interest rate with an amortization period of 20 years, your monthly payments would be $1,386.89 with $112,852 going to interest. Paying just $169.25 more a month translates into owning your home five years earlier and saving $32,440 in interest payments.
So, is it better to build up equity in your home and pay off that mortgage as quickly as possible? Not always, says the lending experts at Canadalend.com. Longer amortization periods might spread out your payments and cost more in interest, but sometimes, longer is still better:
1) A longer amortization period might suit your lifestyle better if you have other high-interest debt. Lower monthly payments can free up extra money that can be used for household expenses or to pay down other debt obligations.
2) Longer amortization periods can be a good option if you have higher yielding investments. If you have a 3.5% mortgage but can earn 4.5% or more after-tax on other investments, it might be better to lengthen the amortization period and put the extra cash flow in those investments.
3) A longer amortization period is a good idea if you expect inflation to rise over the long term. The idea here is that money you have today is worth more than the same amount in the future. Or, put another way, the higher the rate of inflation, the less your money is worth in the future. For those who think inflation will kick in, you may want to borrow money for a longer period of time; the smaller the difference between your mortgage rate and rate of inflation, the more sense it makes to extend your amortization period.
There is no one-size-fits-all approach to getting a mortgage. In fact, there are a large number of factors that must be taken into consideration, including the interest rate, the amortization period, and whether it's a variable or fixed mortgage, to name just a few.
If you're interested in stepping onto the property ladder but don't know what kind of mortgage is best for you, contact the independent, licensed agents at Canadalend.com. They'll search hundreds of banks and lending institutions to help you find the mortgage that will get you into your dream home, and in most cases, will get you pre-approved in 24 hours or less.
Source:
Perkins, T., "Survey finds third of first-time home buyers prefer long amortizations," The Globe and Mail, June 2, 2014; www.theglobeandmail.com/report-on-business/economy/housing/survey-finds-third-of-first-time-home-buyers-prefer-long-amortizations/article18934676/.