New Mortgage Rules in January 2018: Everything You Should Know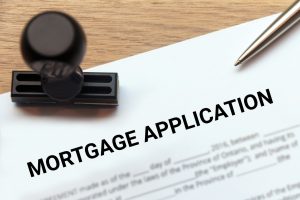 What Are the Three New Mortgage Rules Coming in January 2018?
It's going to get a lot harder for some home buyers to get a mortgage in 2018. That's because the Office of the Superintendent of Financial Institutions (Canada's banking regulator) introduced three new rules on mortgage lending that takes effect in 2018—and the new rules will hit first-time home buyers and those thinking of refinancing their homes hardest.1
Stress Test
Starting on January 1, 2018, the Office of the Superintendent of Financial Institutions (OSFI) has set a new minimum qualifying rate, or "stress test" for all prospective home buyers, even those with a down payment of over 20%.
Before the new, tougher rule, only buyers that had a down payment of less than 20% had to make sure they could pass a stress test. Regardless of how much money you save for a down payment, if you don't pass the new stress test, the bank won't give you a mortgage.
Under the new mortgage stress test, potential home buyers need to qualify for a mortgage at a rate that is the greater of two indicators: either 200 basis points (2%) higher than the mortgage rate they qualified for, or the Bank of Canada's five-year benchmark rate.
Before the new stress test, home buyers or owners qualified at the rate offered by the lender. The actual mortgage payment will still be paid at the negotiated rate, but a higher calculation is used for qualifying purposes.
Enhanced Loan-To-Value Measurements
Traditional mortgage lenders (Canada's big banks) need to ensure the Loan-To-Value (LTV) ratio remains "dynamic." That means, it needs to be adjusted to local market conditions.
The OSFI insists that lenders (excluding private lenders) have internal risk management protocols in higher priced markets, like Toronto and Vancouver. A LTV ratio is a number that describes the size of a loan compared to the value of the property.
Canada's big banks use the LTV ratio to determine how risky a loan is; the higher the LTV ratio the greater the risk.
For example, if property values decrease following a housing bubble, the LTV ratio could actually rise and be higher than the total value of the property. In which case, it's quite possible that you have negative equity in the house.
Restrictions Placed on Certain Arrangements to Avoid LTV Limits
Mortgage lenders (again, this does not include private lenders) are not allowed to arrange a mortgage or other financial product with another lender that gets around the maximum LTV ratio or other limits placed on residential mortgages.
If you apply for a mortgage with a LTV ratio of 80% and the lender can only approve you for 60%, in the past, the lender could partner with a second lender for the additional 20%, bundle it together to get a complete LTV loan of 80%.
Traditional lenders cannot do this anymore.
What Does This Mean for Homebuyers and Sellers?
The three new mortgage rules that kick in as of January 1, 2018 will hurt the fastest growing segment of Canada's mortgage market—uninsured mortgages. That's one out of every six prospective homebuyers in the country.
The strict stress test, which is meant to ensure borrowers can afford to pay their mortgage at a higher rate, is now being applied to all home buyers, even those with a down payment of 20% or more. Once the tests are in place, it is estimated that it could lower a family's purchasing power by up to 21%.
Economists say the stricter mortgage rules will also negatively impact softening housing markets across the country. It is expected the tougher mortgage rules, once fully implemented, will depress housing demand by up to 10%.
If you're a homebuyer and want to refinance a mortgage, the new mortgage lending rules will be a lot more difficult to negotiate.
Should You Be Worried?
If you're a first-time home buyer, the stricter mortgage lending rules mean you might need to rent for a little longer or wait until your income increases before you can buy a home.
Because the purchasing power does not go as far as it once did, first-time home buyers might need to consider something besides a detached house—a townhouse house or a condo. Or, first-time homebuyers may need to get a co-signer to qualify under the strict new rules.
There are other options though. Keep in mind, the stricter mortgage lending rules only apply to those homebuyers looking to secure a mortgage with one of Canada's federally regulated mortgage lenders.
That's what makes Canadalend.com different. Canadalend.com works with private lenders who are not bound by the same lending rules. Because of this flexibility and freedom, they can find you the mortgage or other financial products you need.
Apply online in 60 seconds & get approved now!
Call us for more information 905.881.0242
Canadalend.com, Securing You the Mortgage You Deserve
Canada's new mortgage rules are going to make it a lot more difficult for potential homebuyers to secure a mortgage. But you shouldn't let the new mortgage rules prevent you from getting the mortgage you deserve. Let the mortgage professionals at Canadalend.com help.
The licensed agents at Canadalend.com are independent; that means they're able to help you find a mortgage with the best rates and terms. How can we do that? The mortgage experts at Canadalend.com have access to hundreds of different private lenders. We'll evaluate your current financial situation and help you find a lender that can provide you with a mortgage that best suits both your financial and lifestyle needs.
To find out what kind of mortgage you qualify for, contact Canadalend.com today. Or apply online and a Canadalend.com lending specialist will help you set up an appointment for a free personal consultation at your earliest convenience.
Sources:
1. "OSFI is reinforcing a strong and prudent regulatory regime for residential mortgage underwriting," Office of the Superintendent of Financial Institutions, October 17, 2017; http://www.osfi-bsif.gc.ca/Eng/osfi-bsif/emp/Pages/default.aspx.
Photo credit : iStock.com/KittisakJirasittichai