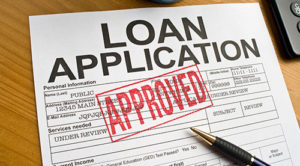 Loan Application Checklist
Applying for a mortgage loan is a thorough process that requires an in-depth financial audit. After choosing a lender, borrowers should get their application in order and the best way to do it is by using a checklist.
A succinct checklist can help you procure and organize all the different documents you will need to get. This will help your application avoid rejection due to missing information.
Here's a checklist you can use for an upcoming loan application:
Employment Documents
You will need to submit a recent pay stub or pay stubs. All employment documents should be written and signed by your boss or the human resources department. It must be within 30 days of your application submission and detail your position, seniority, salary, hourly rate, average number of weekly hours and whether you're a full or part-time employee.
Seasonal and part-time employees might need additional documents to verify their income.
Property Documents
You will require the following with respect to the property you want to buy:
The mailing address of the property
Proof of down payment
Signed mortgage agreement
Sales contract outlining the offer
Listing and legal description
For condo purchases, you will need a declaration, condo fees, and all documents pertaining to the health of the property
Lawyer's contact information
Asset and Liability Ledger
You will need to provide the lender with all your financial information. Your bank should be able to issue these documents and most people can access it via their online banking account.
You will need to provide a list of your assets and their value, and a list of your liabilities including total amount and repayment terms.
For your ease, here's a checklist you can copy and paste and use as you prepare your application. Remember, variables exist depending on the lender, your financials and the loan amount. In addition, the lender can request additional documents.
Checklist:
Personal information (full name, date of birth, SIN, contact info marital status, dependents, current address)
Pay Stubs
Letter of Employment
Mortgage Pre-approval (if applicable)
Bank statements
Value of RRSPs
Banking info
List of assets
List of liabilities
Credit score
The mailing address of the property
Proof of down payment
Signed mortgage agreement
Sales contract outlining the offer
Listing and legal description
For condo purchases, you will need a declaration, condo fees, and all documents pertaining to the health of the property
Lawyer's contact information