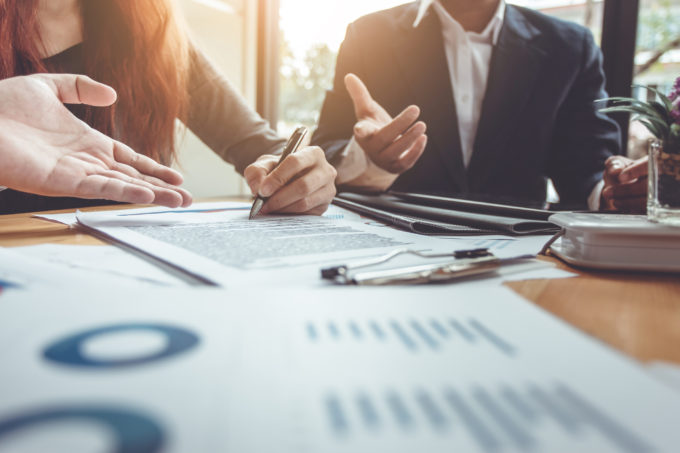 Knowing When It's Time to Refinance Your Home Mortgage
Posted on 24th June 2019
Tags:
When you refinance your mortgage, you are hitting the reset button; paying off what's left on the original mortgage term. Because you are taking out a new loan, or refinancing, you are starting from scratch, and can determine new mortgage loan terms and the interest rate.
The most popular reason to refinance is to save money with a lower interest rate. But there are a lot of other reasons to refinance too, including lower monthly payments, access to home equity, debt consolidation, paying off the mortgage faster, and making renovations or repairs.
Some Canadian homeowners refinance their mortgage because they do not like their current lender.
When Does It Make Sense to Refinance?
Here are some common reasons to refinance your mortgage.
Lower Your Interest Rate
One of the great things about refinancing is that you don't need to wait for the renewal date to change lenders and refinance. Thanks to the low interest rate environment, refinancing, even with penalties that lenders charge when you refinance before the renewal date, can make financial sense.
The fact is, breaking your current contract and refinancing can save you tens of thousands of dollars over the life of the mortgage. That far outweighs any penalties you might get hit with.
If you have a variable rate mortgage and you refinance, you can expect to pay a penalty equal to three months interest. If you have a fixed rate mortgage, you will pay the greater of three months interest, or, the interest rate differential penalty (IRD). The IRD is the difference between the original interest rate and the current interest rate.
Lower Monthly Payment
Lowering the interest rate results in lowering your monthly mortgage payment. And most Canadians refinance to lower their monthly payment. If you reset the mortgage clock to lower you monthly payments and refinance with another 25-year term, you are left financing the current balance, which is lower than your initial mortgage.
The downside, you end up taking longer to pay off your home. The monthly payments are lower, which means you have more money in your pocket every month, but it ends up taking longer to pay off the mortgage, which translates into paying more interest.
If You Have an Adjustable-Rate Mortgage
The type of mortgage you have can influence whether or not you refinance. There are a number of different types of mortgages. With a fixed-rate mortgage, the interest rate and monthly payments stay the same throughout the life of the loan term.
If you have an adjustable-rate mortgage, the payments and interest rates will fluctuate. If mortgage rates are increasing or your concerned about future rate hikes, and you have an adjustable rate mortgage, it might make good financial sense to refinance and convert it to a fixed-rate mortgage.
Access Home Equity for Home Repairs or Anything You Like
When you pay down your monthly mortgage payments you are building up equity in the home. You also build up equity if the value of the home increases. Accessing that home equity is another popular reason to refinance.
When refinancing, you can access up to 80% of the home's value, minus the outstanding mortgage. That money can be used for anything: home renovations or repairs, investing, a new vehicle, children's education, etc.
You can access the equity you've built up in your property by refinancing and taking out a home equity line of credit, home equity loan, or cash-out refinancing.
Debt Consolidation
It's easy to take on debt that becomes difficult to manage. If you have been hit with unexpected expenses, it might be a good idea to look at refinancing to consolidate that debt.
Having unmanageable debt, perhaps a car loan or credit card bills that charge excessive interest rates, could make it difficult to keep up with mortgage payments and damage your credit score.
Pay Off Your Mortgage Faster
While many seem to focus on how refinancing extends the life of the mortgage, it can also be an excellent way to pay off your mortgage faster, which means paying less in interest, and keeping thousands of dollars in your pocket.
The following three ways can help you to pay off your mortgage faster.
Increase the Amount of Your Payments: Increasing the amount of your payments will help pay off your mortgage faster. With some banks, this comes with a catch: if you increase your mortgage payments you cannot lower them until the term ends. If you're thinking of refinancing to pay off your mortgage faster, check out the mortgage agreement or ask a mortgage professional what options you have.
Keep Monthly Payments the Same Even with a Lower Interest Rate: If you refinance your mortgage at a lower interest rate, consider keeping the mortgage payments the same. Most homeowners want a lower interest rate because they want to lower their monthly expenses. But keeping the mortgage payments amounts the same will help you pay off your mortgage faster and paying less in interest.
Make "Accelerated" Mortgage Payments: Through an accelerated mortgage plan you essentially pay the same amount each month, but you make the payments more often. This can save you tens of thousands of dollars in interest payments.
Where many Canadian homeowners elect to make mortgage payments once a month, doing it more frequently—semi-monthly, biweekly, weekly, and accelerated biweekly and weekly—helps pay off the mortgage faster.
Accelerated weekly and biweekly payments are the same as making one extra monthly payment each year.
How to Refinance
Check Your Credit
When dealing with traditional lenders, it's imperative that you have a good credit score. The better the credit, the more likely it is you'll be able to pay off your mortgage. Banks also only give their best rates to those with high credit scores.
What do the big banks think is a good credit score? Credit is scored on a scale of 300 to 900; traditional lenders will want you to have a credit score of at least 680. That's higher than the credit score of the average Canadian.
Prepare Documentation
Again, when you refinance a mortgage, you are applying for a new loan. This means you're starting all over again and will need to provide all of same information you did when you secured your initial mortgage.
You'll need to have your mortgage statement, property tax assessment, employment letter, pay stubs, and maybe even your CRA Notice of Assessments covering the last two years.
Canadalend.com, Helping You Refinance a Mortgage
When refinancing, a lot of homeowners focus all of their attention on the interest rate. While a low interest rate is important, it's not everything. The terms and conditions are also important. Getting distracted could mean you end up locked into a new mortgage for longer than you ever wanted. The licensed mortgage refinancing experts at Canadalend.com can show you what's best for your financial and lifestyle needs.
The mortgage professionals at Canadalend.com art independent, that means they have access to hundreds of different lenders. Many of whom specialize in provide mortgages to those who are self-employed, have unreliable income, are recently divorced, are new to Canada, or have no credit.
If you're thinking of refinancing your mortgage, contact Canadalend.com today or apply online and a Canadalend.com mortgage specialist will set up an appointment at your earliest convenience.