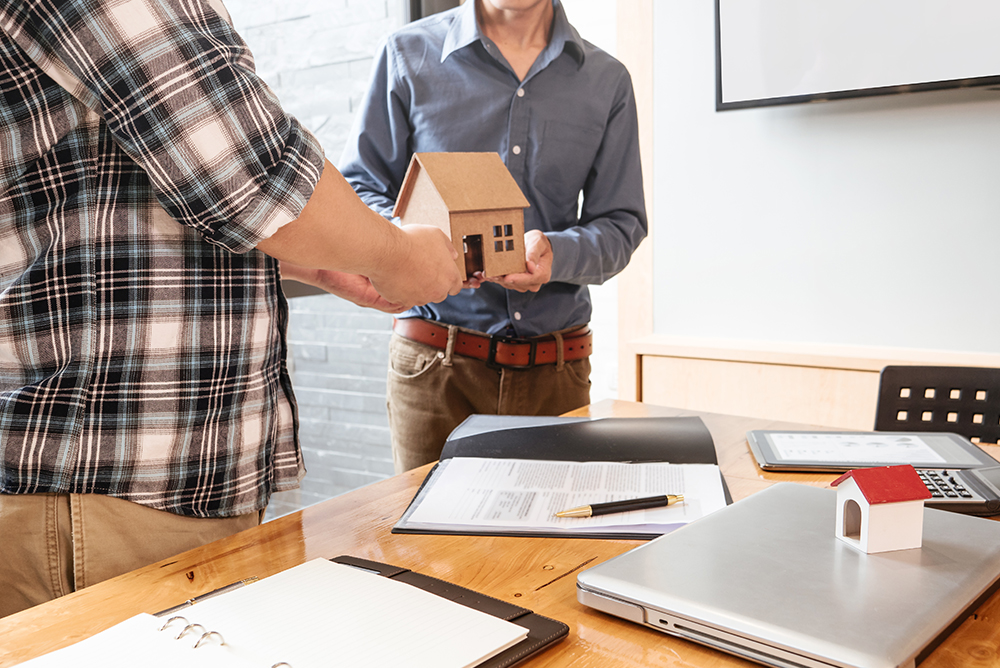 Everything You Need to Know About Buying a Second Home
Posted on 13th December 2021
Tags:
So, you're thinking of buying a second home in Ontario. Congratulations! It's a great time to get back into the buying market. The housing market has made a healthy recovery, not to mention there are numerous advantages to owning property.
The demand for second homes remains healthy, with many homeowners branching out into multiple properties. Whether you're looking for an alternative holiday property or renting it out for extra income, there is a lot that goes into buying a second home in Ontario. Keep reading to learn more.
Buying a second home is a wise financial decision. Your second home acts as the perfect investment property, whether you're looking to rent it out or use it as a getaway for other opportunities. Property generally appreciates, meaning that you could have a sizable nest egg several years down the line. Many homeowners choose to invest in a second home for future generations to come as well.
House Usage
One of the first things to consider is how you plan to use the second home. How you use the house will determine where you buy it, how much you spend, the income you might expect, and a range of other factors. You also need to tell your lender the intended use for the property. Why? Some lenders consider second home properties less risky as opposed to investment properties. You might therefore secure a slightly lower rate of interest for such usage.
Let's take a look at the main ways people use a second property:
Second-home: You can classify the property as a vacation home if you plan to use it as such. However, then you must live in the house for part of the year, and keep it for your personal use and enjoyment for half the year. The property can also be used as a short-term rental, but can't be located too close to your primary residence.

Investment property: You may also choose to buy another home as an investment to rent, upgrade, or resell.
Considering your lifestyle and buying according to your needs and long-term goals is always a good idea. This will ensure your property is evergreen and works with your requirements many years down the line.
Financing
Buying a second home in Ontario is an excellent source of income that can carry you well into retirement. Most homeowners will have to take out financing of some kind to start their investment. The following are some of the lending financing options you'll have available to you:
Refinancing your mortgage: If you're thinking about buying a second home, it is likely that you already have a primary residence and mortgage at hand! The good news is that you can gain access to the existing equity in your home to finance the purchase of your second home. You can refinance refinance your current mortgage and use the money as a down payment for the second property.

Second mortgage: Another option is to take out a second mortgage on your primary home. Lenders and financial institutions can provide up to 85% of your home's equity to borrow, discounting the total amount you still owe on the first loan. Your first property will then be used as collateral for your second mortgage as a guarantee.

Home equity line of credit (HELOC): HELOCs give homeowners flexibility, as they need not pay for the money they use, only the interest being charged. However, this does come with some caveats. You need to have a minimum of 20% of equity on your property. Some lenders also have prerequisites for credit history and credit scores.
Additional Expenses
In addition to financing, there are many expenses that come along with second homeownership. Don't forget to include insurance and maintenance costs when calculating your budget for the project. A big part of living in Ontario is the winter weather and snowstorms, so your insurance might be higher to cover any unforeseen issues. Or, if you live in an area with a higher risk of flood or forest fires, that might bump up your insurance too.
It is better to get an approximate quote for insurance before buying the home so you know exactly what to expect. Maintenance and repairs can also set you back significantly. A good rule of thumb to estimate finances is to set aside approximately 2% of the home's value every year for maintenance purposes.
An essential part of buying a second home is the second mortgage that comes with it. If you're looking to take out a mortgage in Ontario, look no further than Canadalend.com! We help clients with all income and credit types to secure mortgages for the home of their dreams. We have unique access to a large pool of banks, credit unions, and private lenders to ensure you get the best deal for your financial situation.
For more information on buying a second home in Ontario, call Canadalend at 1-866-422-6536 or contact us here.