Different Ways to Consolidate Debt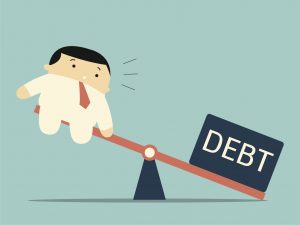 Canadians are sitting on record debt. According to Statistics Canada, we owe almost $1.70 in debt on every $1.00 of disposable income. That's a lot of outstanding debt. Fortunately, the Canadian housing market is strong. This means you might have built up a lot more equity into your home than you think.
It can be difficult to get out of debt, especially when you're trying to pay off high interest credit cards, auto loans, or other consumer debt. If you're a property owner though, you can tap into the equity you've built up in your home and use it to consolidate outstanding debt.
Why should you borrow against your home to consolidate debt? Through debt consolidation, you can take advantage of lower interest rates; simplify your finances by moving to one easy, monthly payment; and improve your credit score.
Below are the most popular ways in which homeowners can consolidate debt.
Does a Second Mortgage Make Sense?
A second mortgage is also referred to as a home equity loan. With a second mortgage you can borrow up to 85% of the appraised value of the property (minus the outstanding balance of the primary mortgage).
A second mortgage does not replace your primary mortgage, but it does operate like the first mortgage. You get a fixed amount of money that is payable over a fixed period of time; usually at a variable interest rate.
When you take out a second mortgage you are now responsible for making two payments; payments on the original mortgage and the second mortgage.
There are a lot of advantages to taking out a second mortgage to consolidate debt. The biggest benefit of a second mortgage is the lower interest rate. Where some credit cards can charge interest as high as 30%, interest on a second mortgage is calculated at a variable rate plus prime. Not all lenders are the same though, some will offer a second mortgage at a fixed rate.
There are many other advantages of taking out a second mortgage to consolidate debt:
Immediate access to cash
Can be used for whatever you like
Lower monthly bill payments
Paying off debts improves your credit score
A great option for those with bad credit or a previous bankruptcy
There is a downside to taking out a second mortgage, however. Because it's secured against your home, the lender will come after it if you default.
What About a Home Equity Line of Credit?
A home equity line of credit (HELOC) is another popular way to consolidate debt. It might sound like a home equity loan, but it's very different. The only real similarity is that they are both secured by your home.
A HELOC is a revolving line of credit that lets you borrow against your home equity. Unlike a home equity loan, which is a lump sum payment you need to start paying back immediately, with a HELOC, you can use as much or as little as you need. You only have to pay interest on the amount you withdraw. A HELOC limit can also increase as the equity in your home grows.
The interest rate on a HELOC is calculated daily at a variable rate plus prime. Because it's variable, the interest rate can change daily.
With a HELOC, you can access a maximum of 65% of your home's value. On top of that, the HELOC and balance on the home cannot equal more than 80% of the home's value.
It's easier to get approved for a HELOC than for a first mortgage. You already own your own property and started to build up equity in it. And the lender uses the property as collateral for the HELOC.
To get a HELOC, all you will need to do is get a home appraisal, verify how much home equity you've built up, and provide proof of income.
A HELOC is one of the most popular ways for Canadians to consolidate debt. It is also a convenient way to access money for home renovations, trips, tuition, or any other expense, planned or unexpected.
Or a Traditional Line of Credit?
A traditional line of credit can also be used to help consolidate debt. Since the recession though, it's become more difficult to qualify for a line of credit. To qualify for a line of credit, a lender will want to make sure you have a good credit score, income, and positive net worth.
A line of credit can either be secured or unsecured. Secured lines of credit are secured against your home or other assets. This allows you to borrow more money at a lower interest rate.
While the approval process for an unsecured loan may be quicker than a secured line of credit, they are actually more difficult to get because you need to have a good credit score. That's because the loan is not secured against any collateral or assets.
Moreover, you might get an unsecured loan more quickly, but the amount will be less than with a secured line of credit and the interest rate will be higher.
No matter which one you qualify for, a line of credit acts like a credit card. You are spending money you don't have and there is a predetermined limit. You also need to make a minimum monthly payment.
Canadalend.com, Helping You Consolidate Your Debt
If you have built up equity in your home, there are a number of great ways for you to consolidate debt and pay off high interest credit cards or loans. Which method you chose will depend on where you are at and what your financial goals are. Do you want a lump sum payment with a fixed or variable rate or a revolving HELOC with a variable interest rate tied to what you borrowed? The licensed, independent mortgage experts at Canadalend.com can help you.
To find out how you can consolidate your debt, contact Canadalend.com today. Or apply online and a Canadalend.com lending specialist will help you set up an appointment for a free personal consultation at your earliest convenience.