Our Common Sense Approach to Lending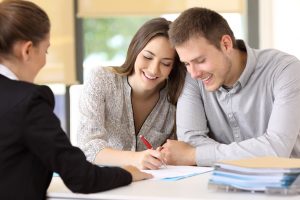 Mortgage lending is a business where the lender gets the opportunity to help people get into their dream home, secure their financial future or relieve themselves of the stress of debt. It's an enormous responsibility and one that shouldn't be taken lightly.
Applying a common sense approach to lending ensures that our clients are protected and that the relationship is mutually beneficial for the long-term. While lending is a complicated business, a simple and logical approach can result in successful lending and borrowing.
Who is Canadalend?
Canadalend is an experienced, friendly and full-service lender that is committed to helping their clients with all their mortgage needs, debt issues and situations involving financing and refinancing.
Canadalend is not a bank or a traditional lender but we have the experience and knowledge to manage just about any financial situation that falls under our expansive service offering. We offer a personalized service in the areas of:
Home equity loans
First, second and third mortgages
Debt reduction and consolidation
Renewals and refinancing
Working with self-employed individuals
Our Approach
Lending should always be a business built and operated on a foundation of common-sense. We work with our clients to help them financially, both in the present and with an eye towards the future, through a process of honesty, integrity and by leveraging our expertise for their benefit.
Our common sense approach includes:
Offering competitive rates
Providing counsel for qualifications
Providing flexible options
Create strategies to help clients lower their mortgage and debt
Provide useful cash flow options
Offer variable rate mortgages, capped variable rates and cash back mortgages
Above all else, we will work with clients who traditional lenders typically refer to as weak investments.
Meeting your Needs
A common sense approach allows us to view applications differently and work towards finding appropriate solutions, designed to meet your needs. We view every application independently and with a unique perspective.
We often hear from our clients that dealing with Canadalend's brokers and financial experts is a refreshing experience that produces desirable results.
Contact us today to learn more about our common-sense approach and the services we offer.