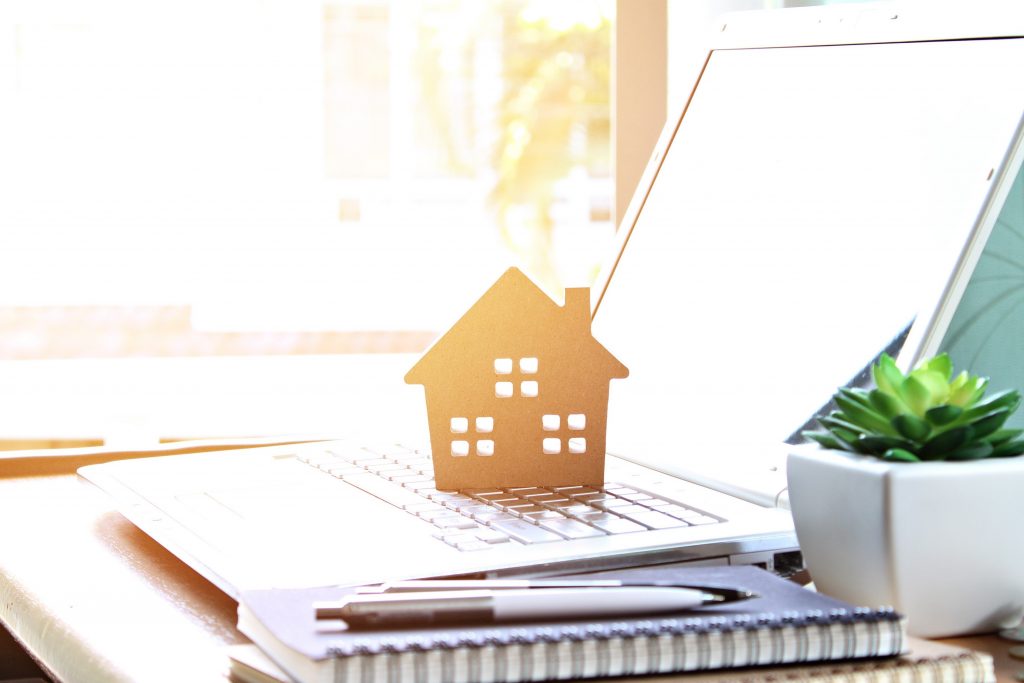 Canada's Big Banks, TD, RBC, CIBC, BMO Are Hiking Mortgage Rates
Posted on 14th May 2018
Tags:
All of Canada's big banks, from Toronto-Dominion, Royal Bank of Canada, Canadian Imperial Bank of Canada, and Bank of Montreal, have significantly raised their mortgage rates. This not only makes it more difficult for Canadians to secure a mortgage, it also makes it more expensive for those looking to renew their mortgage or refinance their mortgage.
Toronto-Dominion Bank was the first to increase its mortgage rates. In late April, TD hiked the posted rate for a five-year fixed mortgage to 5.59% from 5.14%. That represents an overnight increase of 8.7%. The bank also raised its fixed rates on two-year, three-year, six-year, and seven-year home loan rates.1
A few days later, on April 30, Royal Bank of Canada followed suit, raising the posted rate for a five-year fixed-rate to 5.34% from 5.14%; a 3.9% increase. Explaining the unexpected increase in mortgage rates, Royal Bank spokesperson AJ Goodman said in an email that the bank takes various factors into consideration, including "funding costs and market conditions."
Not wanting to be left behind, the Canadian Imperial Bank of Commerce raised its five-year fixed-rate mortgage on Tuesday, May 1 by 15 basis points, from 4.99% to 5.14%.2 Bank of Montreal was the fourth of Canada's big banks to increase its mortgage rates. Effective Thursday, May 3, BMO raised the rate on its posted five-year fixed mortgage to 5.19% from 5.14%. Like the other banks, BMO raised the rates on all its fixed-rate mortgages; the rate for a one-year mortgage popped to 3.44% from 3.29% and the rate for a 10-year mortgage advanced to 6.5% from 6.3%.3
The surprising rate hikes are not bad news for everyone. Banks generally give their preferred customers, those with good credit scores, better terms than their advertised posted rates. But if you're self-employed, have no reportable income, bad credit, or no credit, you can forget about getting preferred treatment from Canada's big banks.
Why Are Mortgage Rates on The Rise?
The Bank of Canada has been raising its key lending rate, but it's been doing so in a slow, methodical way. The Bank of Canada understands that Canadian's are heavily indebted, and the Canadian economy is not exactly on fire.
Unfortunately, the Bank of Canada's overnight lending rate isn't directly responsible for all of the borrowing costs that banks pass onto customers. Fixed-mortgage rates, the kind most Canadians have, rise and fall in step with the bond market; and the bond market doesn't care about how Canadian families will struggle if rate hikes increase.
Right now, bond rates are rising, which is why Canada's traditional lenders have increased their posted five-year fixed mortgage rates. Toronto-Dominion led the pack with the largest increase: 0.45 of a percentage point, which is a lot when it happens at once.
The Bank of Canada would never do that to Canadian borrowers. In fact, for the remainder of 2018, many economists think the Bank of Canada will increase its benchmark rate by just 0.25 of a percentage point.
Where the Bank of Canada looks at factors such as the health of the economy and indebtedness when it looks at raising rates, the bond market is a reflection of what investors think about the economy—not what the country needs.
Rates on the Government of Canada benchmark five-year bond has risen to a seven-year high of around 2.19%. To put that into perspective, at the start of 2018, the five-year bond yield was at 1.89% and on December 1, 2017, it was at 1.69%. Fixed-rate mortgages tend to move in step with government bond yields of a similar term.
What Raising Rates at Big Banks Means for You
A lot of Canadians are going to get hit hard by the big mortgage rate hikes announced at Canada's big banks. Of all of the mortgages in Canada, 75% are fixed and susceptible to mortgage rate hikes that are impacted by the bond market.
That 75% of fixed-rate mortgages impacts Canadians from all walks of life. A full 90% of homeowners under the age of 35 have a mortgage; up from 85% in 1999. The number of homeowners aged 55 to 64 with a mortgage has also increased, to 46% from 34%.
Homeowners with a fixed-mortgage will face even more economic headwinds from rising rates if they also have a big balance on their home equity line of credit (HELOC); this allows them to borrow against the equity they've built up in their property.
The big question is, how will those with fixed-rate mortgages or financial products impacted by rising bond yields handle the big rate hikes? Because we know more rate hikes are coming.
A lot of Canadians are in debt and rising interest rates could stretch their budgets. Canadian household debt is at record levels. Not including mortgages, the average debt per person in Canada stands at $22,837.4
How Canadalend.com Is Helping Canadians
It doesn't matter whether you're looking to renew a mortgage, refinance a mortgage, get a first mortgage, second mortgage, or take out a HELOC, your budget is going to be significantly impacted by rising mortgage rates. But only if you use a traditional lender. The licensed, independent mortgage professionals at Canadalend.com can help you skip the rate hikes.
As the nation's leading low-cost private mortgage solution provider, Canadalend.com has access to hundreds of different private lenders. Where big banks are federally regulated and need to follow strict lending rules, the private lenders Canadalend.com works with are not bound by the same rules.
Many of these lenders specialize in providing mortgages and other financial products to clients that have bad credit or no credit, are self-employed, or have declared bankruptcy. That means Canadalend.com has a lot more flexibility when it comes to helping you find a mortgage or any other financial product, at the best rates with the best terms.
If you are interested in finding out what kind of mortgage you qualify for contact Canadalend.com today or apply online and a Canadalend.com mortgage specialist will set up an appointment at your earliest convenience.
Sources:
1. "TD Bank raises 5-year posted mortgage rate, Royal Bank also upping rate," Financial Post, April 27, 2018; http://business.financialpost.com/pmn/business-pmn/td-bank-raises-5-year-posted-mortgage-rate-royal-bank-also-upping-rate.
2. "CIBC follows TD, RBC to raise its five-year fixed mortgage rate today," Financial Post, May 1, 2018; http://business.financialpost.com/news/fp-street/cibc-will-raise-5-year-fixed-rate-mortgage-rate-by-15-basis-points-on-tuesday.
3. "BMO latest Canadian bank to hike mortgage rates," The Globe and Mail, May 3, 2018; https://www.theglobeandmail.com/investing/personal-finance/household-finances/article-bmo-latest-canadian-bank-to-hike-mortgage-rates/.
4. "Canadian household debt hits $1.8 trillion as global watchdog warns of risks to economy," Financial Post, March 13, 2018; http://business.financialpost.com/personal-finance/debt/canadian-household-debt-hits-1-8t-as-report-warns-of-domestic-risk.