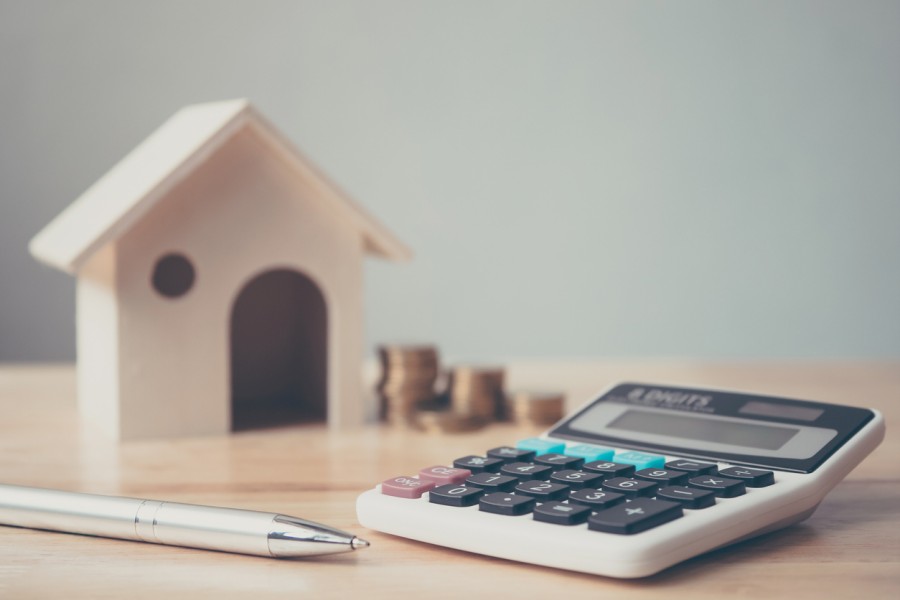 Can You Still Get a No Income Verification Mortgage in Ontario?
Posted on 18th December 2018
Tags:
What Is a No Income Verification Mortgage?
If you're self-employed or a seasonal worker and want to purchase a home or refinance a mortgage, it can be extremely difficult to secure a mortgage. Why? Because your income is hard to verify. If you work on commission, there could be months where you don't register any income.
Years ago, it was relatively easy to secure a "no income verification mortgage." All you needed was a good credit score. Not anymore. No income verification mortgages are higher risk, and because of stricter lending rules, many traditional lenders no longer even provide them.
Does this mean 2.6 million self-employed Canadians have no way of applying for the mortgage they need to buy a house? Fortunately, there are other no verification mortgage options.
Do No Income Verification Mortgages Still Exist?
Yes, no income verification mortgages still exist. But they are not provided by the big banks. If you want a no income verification mortgage, you need to approach an alternative lender.
While there is still a process that has to be completed to get a no income verification mortgage, alternative lenders tend to be easier to deal with than the banks in these situations.
In addition, alternative lenders won't insist on a perfect credit score like the big banks do. Plus, they can also be a better option for those who are self-employed or work on commission.
No Income Verification Mortgage Process
You'll find that working with an alternative lender is much easier than dealing with the big banks. For one, when it comes to no income verification mortgages, alternative lenders will not ask for traditional proof of income, such as a T4 or CRA Notice of Assessment to determine your income.
What they want to determine is whether you earn enough to qualify for a mortgage, to do this, alternative lenders will want to see your business statements, showing your deposits and invoices.
Because no income verification mortgages are unsecured, you do not need to put down any collateral. Instead, the lender will want to look at the property you are buying, the location, and marketability.
What Are the Rates on a No Income Verification Mortgage?
Because no income verification mortgages are riskier than conventional mortgages, the interest rate is higher. Even here though, the rate can fluctuate. For example, the quality of your credit score will help determine the interest rate and how much the lender will give you.
The higher the credit score the lower the interest rate. If your credit improves, the lender can help you refinance at a better interest rate.
No Income Verification Mortgage Pros and Cons
As with any financial product, there are benefits and challenges with no income verification mortgages.
Some of the benefits of getting a no income verification mortgage include:
Not having to wait for a strong employment history to get a mortgage
The lender will not run complicated ratios and formulas to determine how much they think you deserve
Quick and easy application process means getting a mortgage in a matter of days
Access equity in the home to consolidate debt, etc, without having to show your income.
Some challenges of a no verification mortgage include:
There is a risk/reward payoff with no verification mortgages, namely, higher interest rates. Lenders take a higher risk when they offer a no income verification mortgage. To compensate for that risk, they charge a higher interest rate. But again, that rate is determined on your income and credit score.
With a stated income, banks look at your income, debts, and credit score to determine whether or not you will be able to repay the mortgage. With a no income verification mortgage, there is, statistically, a higher chance of default, since the income can vary.
Tips for Getting a No Income Mortgage Application Approved
There are a few things you can do to increase your odds of getting a no income mortgage application approved.
Good Credit Score: The higher your credit score, the better the interest rate will be. That does not mean those with bruised credit scores cannot still get a no income verification mortgage. Some alternative lenders specialize in helping those who are self-employed with a bruised credit, or no credit, secure a mortgage.
Mortgage Request is Reasonable: Make sure the mortgage amount you are requesting is reasonable compared to your income. The lender may not need you to prove your income, but you are still responsible for the mortgage, and they will want the amount to be reasonable.
Canadalend.com, Helping Provide No Income Verification Mortgages
The big banks might not think Canadians who are self-employed, work on commission, or seasonally deserve a mortgage, but the licensed mortgage professionals at Canadalend.com do.
We understand that no income verification mortgages are the perfect way for those who are self-employed and those who have difficulty proving consistent, annual income, get the financing they deserve.
Because the mortgage experts at Canadalend.com are independent, they are looking out for your best interest. Where the big banks only try and sell you their own financial products, even if they are not suited to your needs, Canadalend.com has access to hundreds of different lenders, and will help you secure a no income verification mortgage with the best rates and terms.
To see what kind of home equity loan you qualify for, contact Canadalend.com today or apply online and a Canadalend.com mortgage specialist will set up an appointment at your earliest convenience.