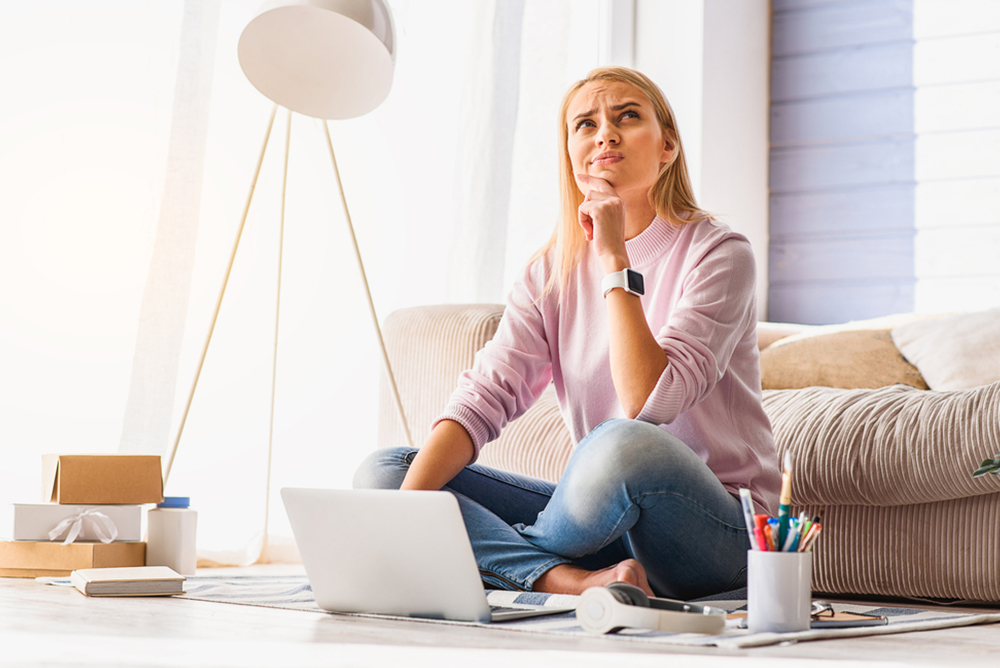 Can You Get a Second Mortgage With Bad Credit?
Posted on 23rd August 2021
Tags:
Are you looking to get a second mortgage? If you have bad credit, then perhaps you're concerned about the process.
However, there are some steps you can take to improve your chances of being approved! And the best thing about applying for a second mortgage is that it can also help improve your credit score.
If you're looking to get a second mortgage in Ontario, then read on.
What is a second mortgage?
A second mortgage in Ontario is a means to borrow money based on the equity you've already built up on your primary home or mortgage. This type of mortgage is also referred to as a home equity loan.
The advantage to a second mortgage is that it relies entirely on your home equity, which you have taken the time and effort to build up. Larger financial institutions and banks do not typically offer a second mortgage, unlike a Home Equity Line of Credit (HELOC). This type of loan has a very low rate of interest, but is approved sparingly. This is because the Government of Canada places heavy regulations on eligibility and approval criteria for this loan.
Second mortgages, on the other hand, are quickly approved. However, approval does depend on how much equity you've built up; therefore, the more equity, the easier it is to get approved! Second mortgages also come with a higher interest rate than a HELOC. Despite this, the benefits of a second mortgage include:
Improving poor credit ratings

Preventing foreclosure

Helping finance home improvements

Financing property tax arrears
Thus, a second mortgage is a viable option for any kind of buyer in Ontario. It is also particularly beneficial for those who are unable to qualify for a HELOC.
Is it possible to qualify for a second mortgage with bad credit?
The short answer is yes! You can qualify for a second mortgage with bad credit, but let's start with the basics. Don't assume that you'll be denied funding right off the bat, and consider all the kinds of financing options you have available to you.
It may seem daunting to face rejection at the big banks, but the upside is that many alternative mortgage lenders specialize in helping those with bad credit. Traditional banking institutions have enforced stricter lending rules, which makes it extremely challenging to secure financing. Instead, apply with non-traditional lenders who will assess your unique financial situation and help you qualify.
Go With an Alternative Lender
Non-traditional lenders have fewer restrictions and less challenging applications. They are also governed by fewer requirements, which works in your favour if you have poor credit.
A lender like Canadalend.com, for example, helps homeowners get the best terms and rates. They will work with your built-up equity and guide you through the process of applying. Many alternative lenders will offer a better rate if your credit rating isn't as bad as you initially assumed.
The Key to a Second Mortgage Is Home Equity
Our team at Canadalend has found that it is essential to focus on your home equity rather than your credit score. Calculate your home equity correctly because that is the critical factor for getting approved! Lenders will be much more open to financing your claim because there is less risk involved in the venture. The more equity you're able to prove, the better rate you'll get. And remember: you don't need to borrow against all the equity you have. Leave some of the equity unfinanced so that you don't need to mortgage your property to the fullest.
You Can Qualify for a Second Mortgage Without Income
Another benefit of taking out a second mortgage is that lenders rarely consider your income from work. As the focus is entirely on the built equity, it doesn't matter whether you're currently working or not. Thus, individuals who are laid off or have lost their job can also qualify.
This can come in handy if you don't have income coming in every month. If you have adequate equity on your first property, then lenders may offer to prepay your second mortgage for a period or help you arrange an interest-only loan. This can significantly impact the amount you pay each year, with the added option of making the payments at your leisure.
Choose Canadalend.com for Your Second Mortgage Today!
We have years of experience in helping individuals in different situations get financing. We understand the importance of personalizing our services to your unique financial needs. We have the best rates available and friendly and dedicated staff who will provide you with various lending options. This will help you secure financing for a secondary property more efficiently, irrespective of your credit score.
For more information on second mortgages in Ontario, call Canadalend at 1-866-422-6536 or contact us here.