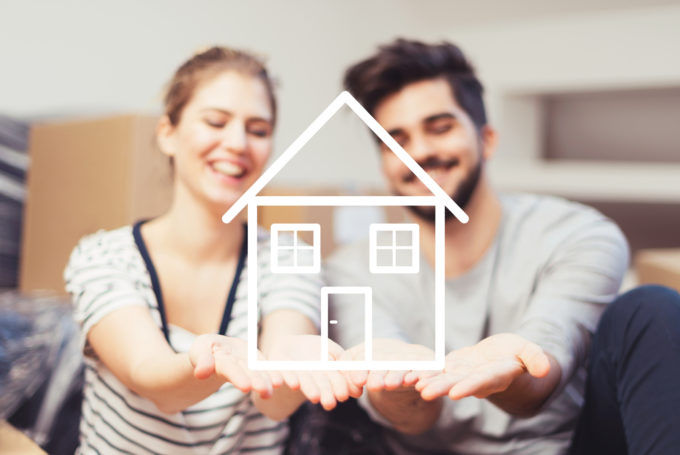 7 Misconceptions about Mortgage Refinancing
Posted on 11th September 2019
Tags:
Refinancing a mortgage can potentially save you tens of thousands of dollars over the life of the mortgage. But many Canadian homeowners don't refinance their mortgage when the opportunity arises because there are many mortgage refinancing myths floating around.
These mortgage refinancing misconceptions prevent homeowners from getting the best rates and terms, which has a big impact on your financial and lifestyle needs. If you're thinking of refinancing your mortgage but aren't sure if you should, the following mortgage refinancing tips should help you decide whether it's in your best interest or not.
Myth 1: You Will Not Save Much Money when Refinancing
Refinancing a mortgage, even if you break your current contract and need to pay a penalty, can still save you a lot of money. Most homeowners refinance to get a lower interest rate.
Refinancing your interest rate by just 1/8th of a percent could save you tens of thousands of dollars in interest payments. That means less money going to the bank and more money staying in your pocket.
Myth 2: With Rates Rising, It Doesn't Make Sense to Refinance
The biggest reason for refinancing is to find a lower interest rate. But with interest rates on the rise, many homeowners have decided that it doesn't make sense to shop around. First, interest rates are inching their way up, but they are still near historical lows.
Second, because rates are going up, now is the perfect time to refinance. Waiting for rates to climb even higher will mean paying more in interest.
Third, you're the customer and lenders want your business. That's why it's always a good idea to shop around and find a lender that will provide you with the best rates, terms, conditions, and personal service.
Myth 3: Banks Always Have the Best Rates
Banks and traditional lenders do not always have the best rates. Homebuyers are initially attracted to big banks because they are the most recognizable face of the mortgage industry and people assume that they must have the best rates and financial products.
That's wrong.
Instead of shopping around and helping you refinance with the best rates, big banks will only try and sell you their own products, even if it's not in your best financial interest.
On top of that, they only give their best rates and terms to their best clients. If you're credit rating is bruised, you're not going to get the same kind of offer someone with a better credit rating will.
Even if a bank tries to offer you a rate that they claim is great, it might not be. There's an excellent chance that another lender will get you better financing terms. Here's why. Private lenders are independent, which means they do not need to adhere to the same strict rules federally regulated banks and trust companies do.
Alternate lenders can provide the same kind of services that traditional lenders do, but because they are independent, they have access to hundreds of different lenders. More lenders mean more options and freedom to choose what's best for you.
Myth 4: Lower Rates Are the Only Reason People Refinance
Refinancing to get a lower interest rate is certainly important. But a lower interest rate is only one piece of the puzzle. A licensed private mortgage professional will help you look at the big picture and come up with a plan. For example, in addition to lower rates, maybe you want a shorter mortgage term, allowing you to pay off the mortgage sooner, which could save you even more in interest.
Understanding the total cost of borrowing will have a big impact on how you refinance, consolidate debt, or get a second mortgage.
Myth 5: Private Lenders Can't Help Me with My Situation
Traditional lenders cannot come close to proving the kind of service that private lenders do. Big banks prefer to deal with people with excellent credit rating and a big down payment. There are a lot of people looking to refinance that do not meet the bank's strict rules.
What if your job situation has changed? Or what if you have bad credit or no credit, are self-employed, have unreliable income, are recently divorced, or new to Canada?
For those refinancing their mortgage, working with a private lender can give you more options than you are aware of. Again, because mortgage brokers are independent, they work with hundreds of different lenders—even the big banks.
A private mortgage specialist will help you find a lender that will refinance a mortgage or find any other financial product that meets your needs.
Myth 6: Private Lenders Are Expensive
One big mortgage refinancing misconception is that private lenders are costly. Not true. It's the same as using a traditional lender. Fees for using a private lender comes from the funds of the mortgage refinancing they put together for you. If they are unable to help you refinance, there is no cost to you.
Myth 7: There's Too Much Paperwork to Deal with
Refencing is actually not as complicated as you think. Yes, when you refinance a mortgage you are applying for a new loan and will need to provide the same kind of information you did the first time around. This will include a mortgage statement, property tax assessment, and employment letter.
But here's the thing: You've been through this process before and a mortgage broker will help you with the rest. This can include requesting documentation on your behalf and having you sign and submit the paperwork digitally.
Canadalend.com, Helping You Get the Best Mortgage
Are you thinking of refinancing a mortgage? If so, the licensed, independent mortgage professionals at Canadalend.com will ensure you find the financial product with the rates and terms that best suit your financial and lifestyle needs.
Why choose Canadalend.com? Because our mortgage experts are independent, they have access to hundreds of different lenders. Some of the lenders Canadalend.com works with specialize in helping those who are self-employed, have unreliable income, or have failed the mortgage stress test.
To see what kind of mortgage you qualify for, contact Canadalend.com today or apply online and a Canadalend.com mortgage specialist will set up an appointment at your earliest convenience.